Each year, according to the WHO, 1 in 5 children are not fully vaccinated. Multi-dose vials and syringes have helped the world make enormous progress toward vaccinating entire populations and saving millions of lives.
Today's challenge is to cover the remaining 20% of children. However, this cannot be achieved with vaccines presented in multi-dose vials.
This format, although low-cost, is severely vulnerable to wastage and contamination. In addition, when vaccines and essential medicines are delivered in multi-dose vials, it is more difficult for them to "go the last mile" to reach remote communities.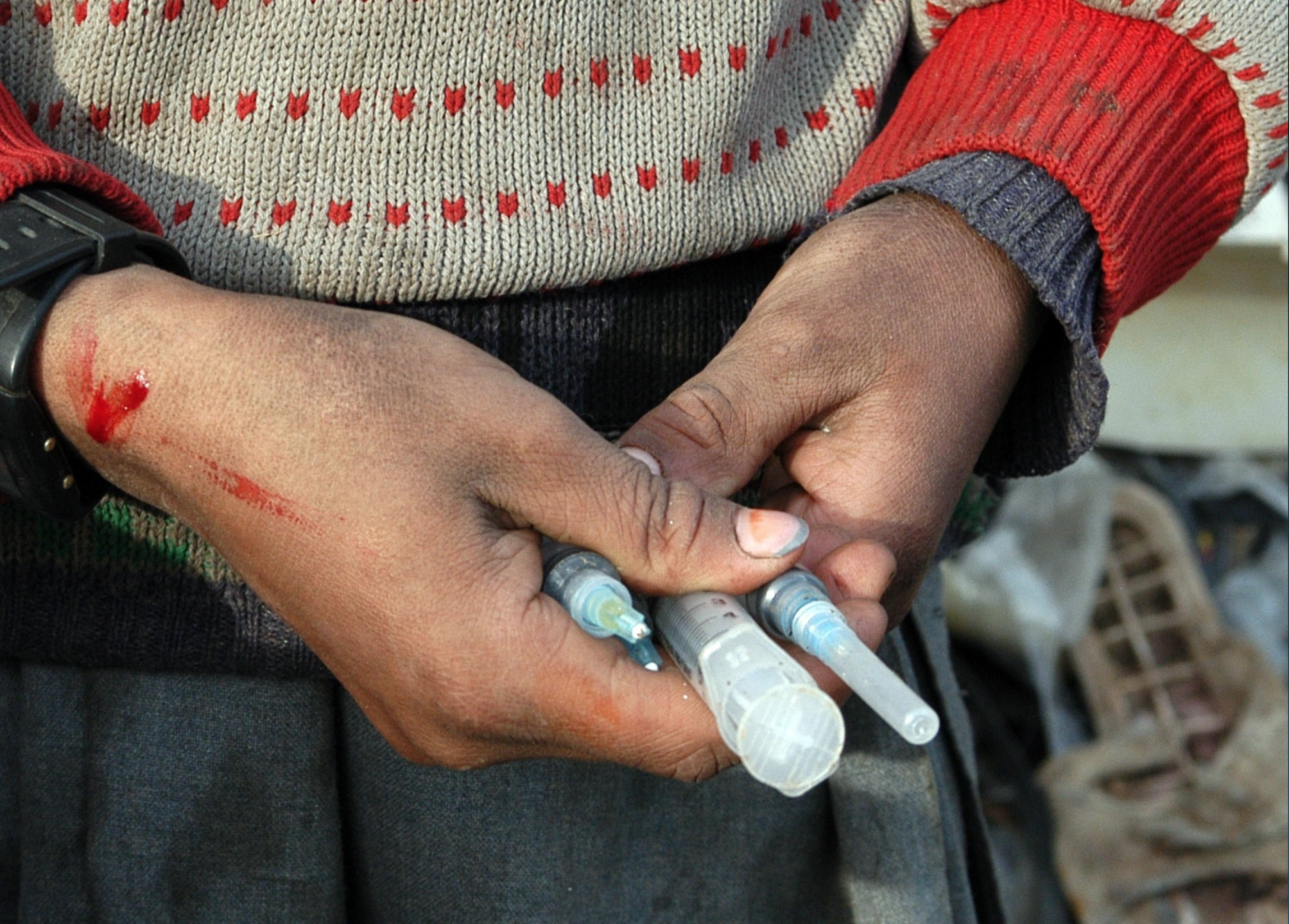 WHY DO UNSAFE MEDICAL INJECTIONS KEEP HAPPENING?
In low- and middle-income countries, up to 70% of injections are given with reused syringes, says the WHO. But reused syringes are contaminated, often with dangerous pathogens. When they are filled from a multi-dose vial, all future injections from that vial can be contaminated as well.
Why do trained clinical workers take the risk of reusing syringes?
Two reasons. First, in low-income economies, there is what the WHO calls an "ingrained" habit of saving and reusing medical materials rather than discarding what appears to be a perfectly good piece of equipment.
Second, many clinical workers mistakenly believe that washing a used syringe in alcohol or putting it in boiling water will disinfect the device. Unfortunately, that's not true.
Despite their drawbacks, multi-dose vials are used in a majority of injections in many low- and middle-income countries.
Why? Because their low cost (as compared with single-dose vials and traditional cPADs) means that governments can vaccinate many more people on the same budget, even though the risks of disease transmission are higher.
What sort of product is needed to fully vaccinate the remaining 20% of the world's children and eliminate reusable syringes?
The world needs a single-dose device that can travel easily, be manufactured quickly, is simple to use and impossible to reuse. And, its cost per dose must meet or beat that of a 10-dose vial.